n the Name of Allah, The Most Beneficent and Merciful.
"THE GREAT SAINT OF NAGORE"
Welcome to the Holy page of The Nagore Holy Saint!
This is a important page of our beloved
புனித நாகூர் நாயகத்தின் வலைதள
பக்கத்திற்கு உங்களை வரவேற்கிறோம்.
ஹஜரத் செய்யது ஷாஹுல் ஹமீது காதிர் வலி
நாகூரி
"HAZRATH SYED SHAHUL
HAMEED KADHIR OLI of NAGORE".
---
Designed
by

Nagore Sahib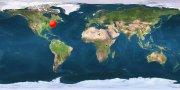 Updated on 13th December 20
10